Ok here it goes...I am a recent quilting blog follower. Usually, I don't have that much time to spend on the computer between work, quilting, and playing chauffeur for my teenager. However, it is summer vacation and as a teacher I have been off of work for a month--plenty of time to start exploring quilting blogs and be in my sewing room for hours a day.
I live in rural Colorado and have been frustrated with the quilting supplies and inspiration locally available. We do have a local shop, but it is small and does not have much in the new techniques or modern quilting fabric, but I still manage to spend plenty of money there! Joann's is opening at the end of July and that will help with supplies.
I have quilted for almost 19 years. Right after getting married, my hubby told me I needed a hobby. My mom had quilted when I was a child and I knew how to sew. I found a free adult continuing education class on quilting. I was only 22 and most of the women were older than my mother, but our teacher, Peggy Martin, was amazing with color and techniques. She has gone on to publish several quilting books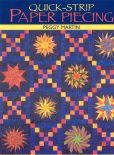 ,

, and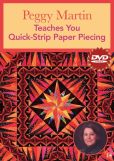 . I was hooked. My mom was impressed with the new quick methods like rotary cutters and she began quilting again.
I have tended to make mostly country looking quilts. I love primitive pieces, wool felt, and embroidery especially with pearl cotton. Lately, I have been craving more color and modern things which led me to the quilting blogs...